Your guests will love our grills!
Our friendly team will cook-up an amazing grill experience to celebrate your special event. With the very best selection of quality cuts and butcher prepared favourites.
Perfect for large family parties, community events and weddings, our catering team are here to arrange all the details and deliver a great day or evening.
Choose from our most popular grills, The Classic Grill or The Steak Grill. We're happy to discuss your individual requirements, including gluten-free and meat-free options.
Bio-degradable Plates & Forks
All our plates, cutlery and napkins are bio-degradable and our team remove all used items as part of our service. Leaving you nothing but happy guests & great memories.

The Classic Grill
Really good
Burgers & Sausages
A real crowd pleaser!
Our butcher prepared 100% Steak Mince Burgers and Manor Bangers served in fresh buns with fried onions and tasty sauces.
CATERS FROM 100 – 500 GUESTS
from £11.50 per head
The Steak Grill
Steaks
Chicken Wings & BBQ Ribs
A full-on grill experience!
Our team freshly grill the best Steaks to perfection. Served with a side of Wings and Ribs. Just the choice for a special event.
CATERS FROM 50 – 200 GUESTS
from £15 per head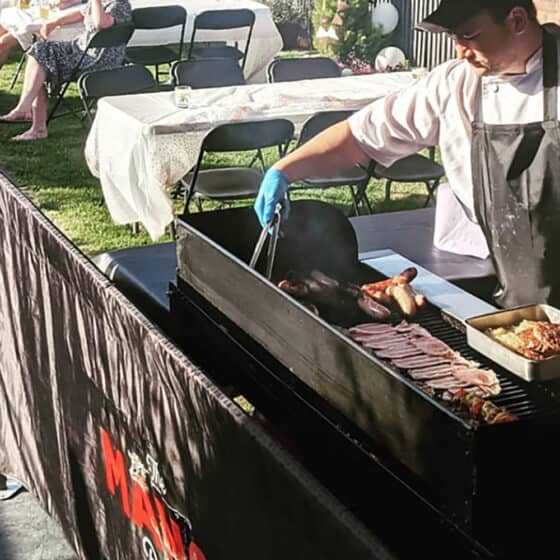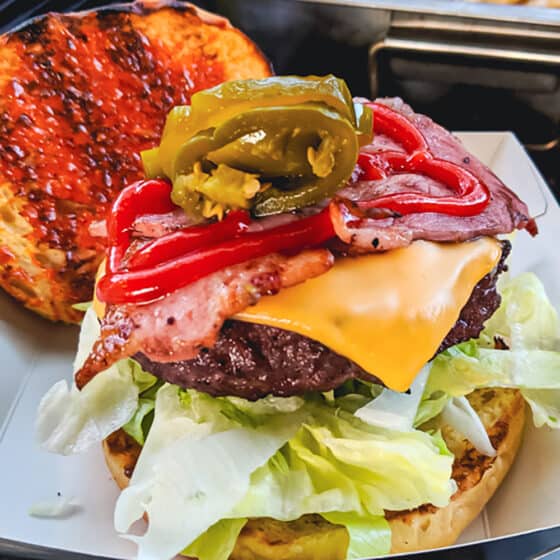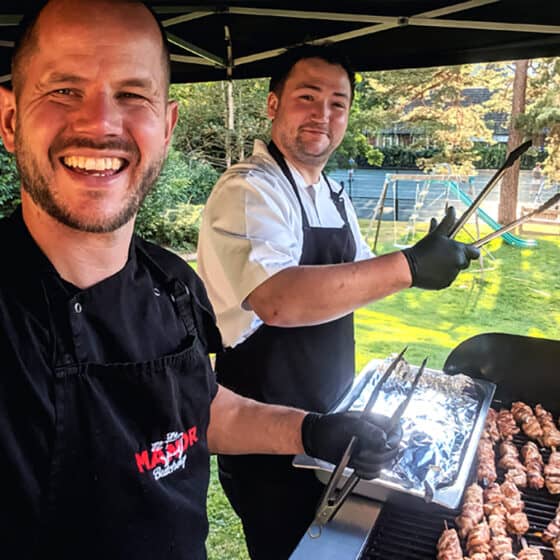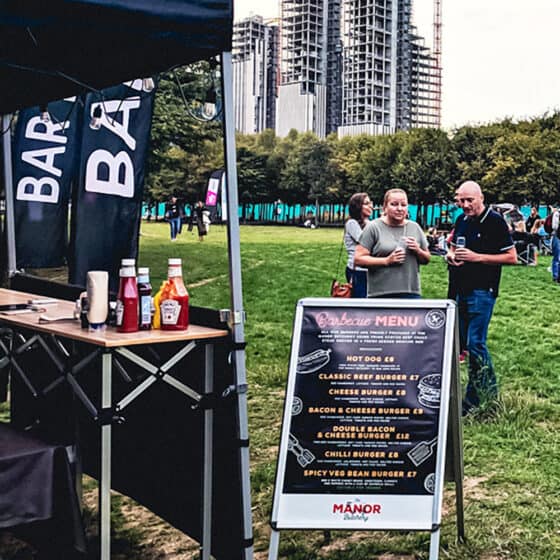 Speak to us about your next event 01895 634046